ER Prepared
Each year, more than 8,800 people access treatment in the Emergency Room at Crowsnest Pass Health Centre. With a wide variety injuries or illnesses likely to be presented, it's a real challenge for ER staff to be prepared for whatever comes their way. Crowsnest Pass Health Foundation helps by funding vital equipment that's there when needed.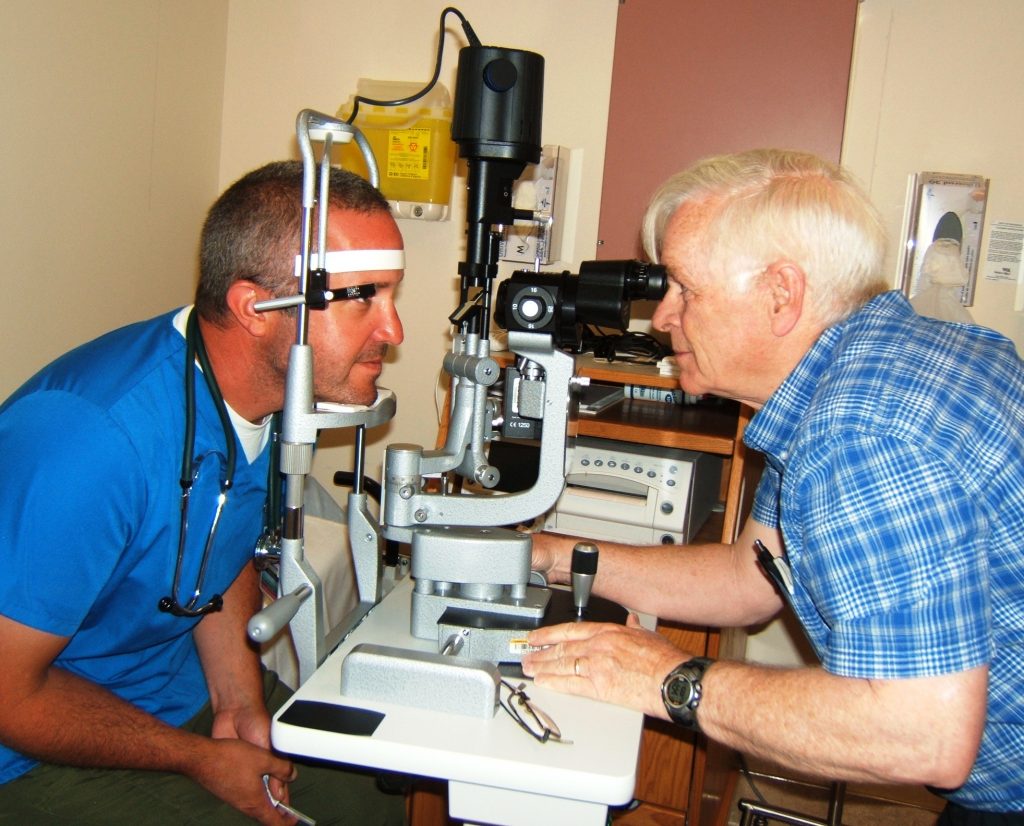 A recent Foundation funded enhancement is the slit lamp, a state of the art tool for physicians to examine eyes. Everyone who ever visited Crowsnest Pass knows how the famous west wind can howl through the valley. Those conditions create perfect conditions for particles to end up in a person's eyes, whether it's grit from a work site or ashes around a campsite.
The slit-lamp is a low-power microscope combined with a high-intensity light source that can be focused to shine in a thin beam. This gives physicians in Emergency a clear view of the eye exterior, like the eyelids and cornea, aiding in safely removing any particles. It can also be used to examine the posterior of the eyeball if necessary. At a cost of $15,000, the slit lamp is a welcome addition to the ER.
Another example of needs met through the Foundation is funding of $16,000 provided for the recently arrived Electrocardiogram (ECG) machine. The ECG is a non-invasive device that measures the activity of a patient's heart. Vital signs are recorded and displayed on an external monitor by attaching a series of 12 electrodes to the patient. In the ER, the ECG machine is a valuable diagnostic tool that can help produce positive outcomes for patience.